Attending an event at DeVos Place will be an experience you will never forget. From private events such as banquets, meetings, or conferences to Consumer Shows such as the Boat Show, Women's Expo or Home & Garden Show, our staff will work to showcase our beautiful building and provide exceptional service.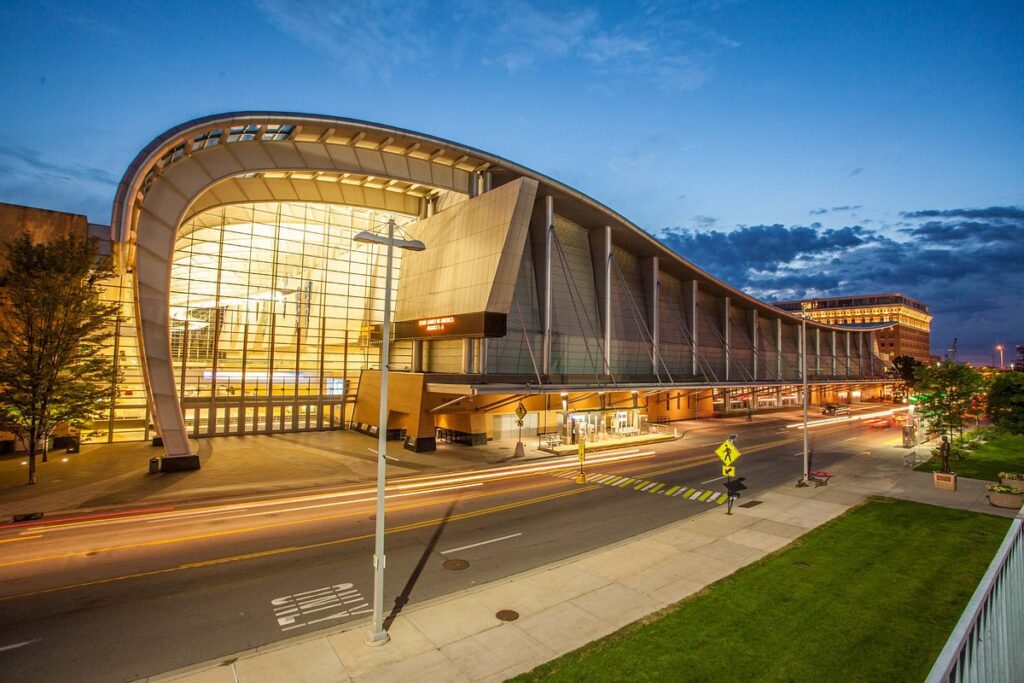 We recommend staying nearest to the DeVos Place. Below is a Hotels.com link where we have found the best pricing.
Directions from Gerald R. Ford Airport
Located 16 minutes from GRR/GFIA. Uber and Lyft are both available & affordable for this short trip. Exit the terminal through door #2 & go to the Rideshare Shelter.
See you at the Grand Rapids Tattoo Festival in 2023!